Raya, 23 years old, was born and raised in Nablus, where she graduated from Al-Najah University, majoring in Media, TV and Radio broadcasting. She spent her teenage years volunteering with local organisations to help her community in the aftermath of the Second Intifada, and continues to be actively involved in conflict resolution.
"To make a positive impact in the community, we need to ensure that young leaders can practice democracy freely and take part in the decision-making process."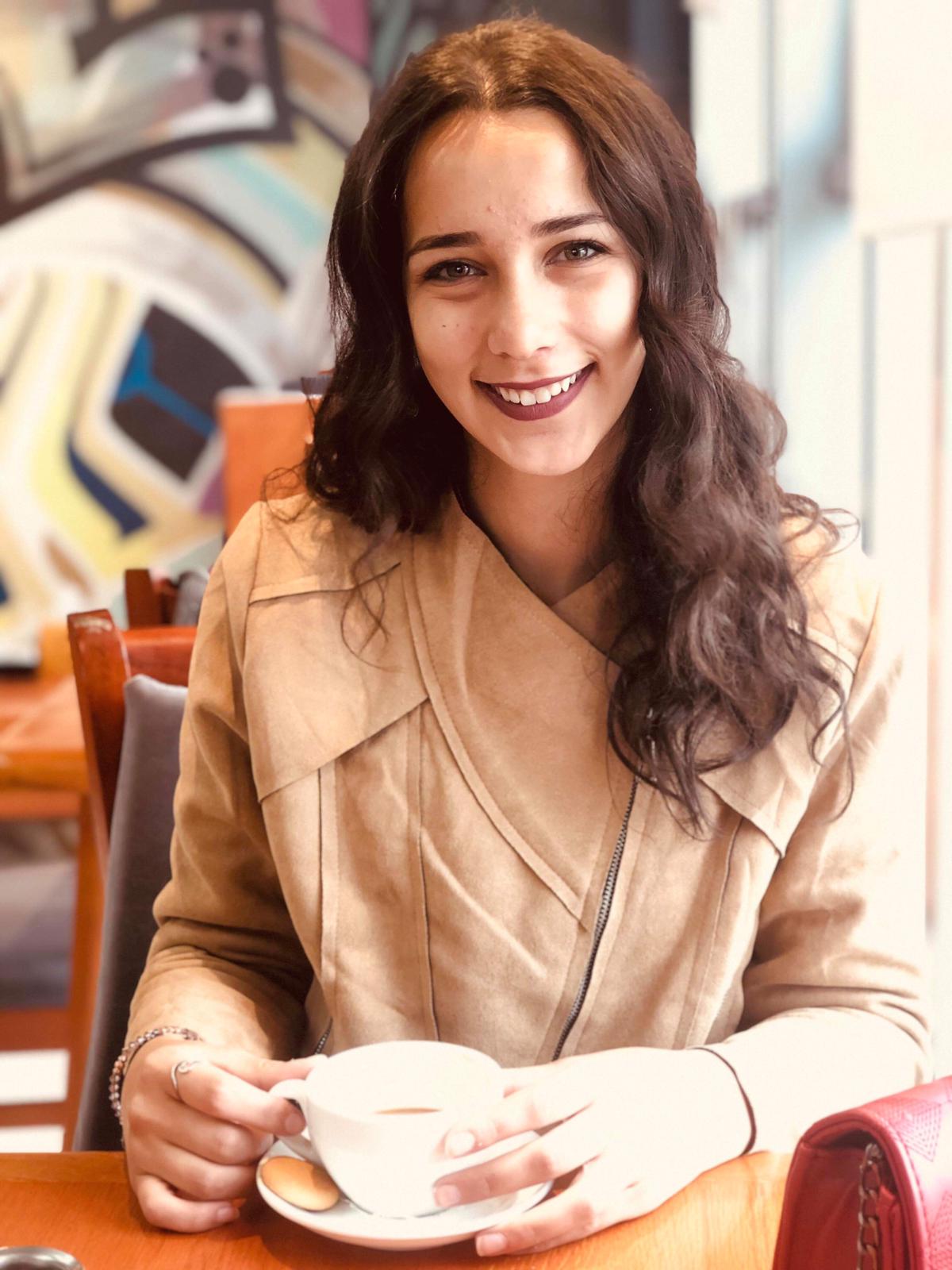 May is a 22-year-old French language major, with a minor in Political Science and a diploma in Education from the University of Birzeit. After receiving a scholarship to study in France, she returned to Palestine and joined Zimam. At the same time, she was working 3 jobs in order to support herself and her siblings. Through hard work and perseverance, she has become the Student President of her faculty at Birzeit, which she describes as her biggest achievement so far. May is one of two Vice Presidents of the Zimam Youth Advisory Council.
"The way that Zimam had faith in me gave me faith in myself, and I wouldn't be where I am today without their encouragement and support. Zimam gave me confidence, and the work that they do gives me hope for the future. I urge everyone to push their boundaries and seek success, but also to realise how much stronger we are when we come together. "
Ala' enrolled into An-Najah University to study Political Science. He did not realise at this point how much he cared about helping others, but he joined the Zimam young leaders programme the day it began on his campus, simply curious to know more. His journey began at the Student Council as a representative of his faculty, but, after attending more and more of Zimam's trainings and workshops, he was then elected to be part of the senior leadership at the University Students Council, representing 25,000 students. Ala' was elected by his fellow activists to sit on the Zimam Youth Advisory Council.
"Thanks to Zimam, I've gained skills, networks and learned strategic thinking. They've taught me how to look forward and how to be responsible, as a citizen and a leader."
Sondos is a 21-year-old civil engineering student at Al-Najah University, and a youth activist in Nablus city. She grew her interest in this field after she noticed the impact that Zimam was having on her friends.
"Zimam managed to develop my cultural and political awareness of the situation around me. With their help , I have learned to pay attention and to accept other people's ideas and perspectives. Zimam supports me to improve my confidence in addition to my knowledge , essential to my happiness and success!" - Sondos
Saif is a 20-year-old student from Nablus, and one of Zimam's up-and-coming leaders, hosting sessions among Nablus activists about the two-state solution, non-violence and civic peace. Thanks in part to the leadership training provided by Zimam, Saif is now a prominent student politician at Al-Najah University, and even staged a sit-in in the center of the city, calling on Palestinian politicians to put aside their divisions and unite in order to build a Palestinian state. Thanks to the work of leaders like Saif, and his colleague Alaa Salous, Zimam's Nablus chapter is now the biggest in Palestine, with a massive presence on campus, representation on the Student Council, and some of the most creative local campaigns in the West Bank. Saif is the President of the Zimam Youth Advisory Council.
"I believe in peace. Peace can be achieved when Palestinians are finally granted self-determination."
Qais is a 19-year-old student from Nablus, where he studies English Literature and Hebrew Language at Al-Najah University. Born in Dubai and moving to the region in early 2016, he started youth activism with Zimam because he believes in the two state solution, non-violence and civic peace. Qays today is the Coordinator of the English Department at Al-Najah University, and a member of the Zimam Youth Advisory Council. One of Zimam's most active young leaders, he started by inviting many of the young students that he met in the English Department at university to Zimam's leadership programs. Today, thanks to Qays' leadership and support, many of them have grown into young leaders and influencers in their communities.
"There is no alternative for the Palestinians and the Israelis but peace. Occupation must come to an end. We deserve liberty after tens of years of oppression."
Murad is a 22-year-old Palestinian civil engineer and project coordinator at Palmec International. Also, Murad is a dedicated activist who works with multiple NGOs and political parties in the Middle East, Europe and the U.S, advocating for social justice and the rights of women and youth. Murad has represented Palestine internationally on several occasions, giving a voice to Palestinian youth. Within Zimam, Murad took the lead on the "Jerusalem Unites Us" initiative , which aimed to enhance and enrich the non-violent public movement to protect the Palestinian national project. He is now part of our 2019 Leadership Incubator.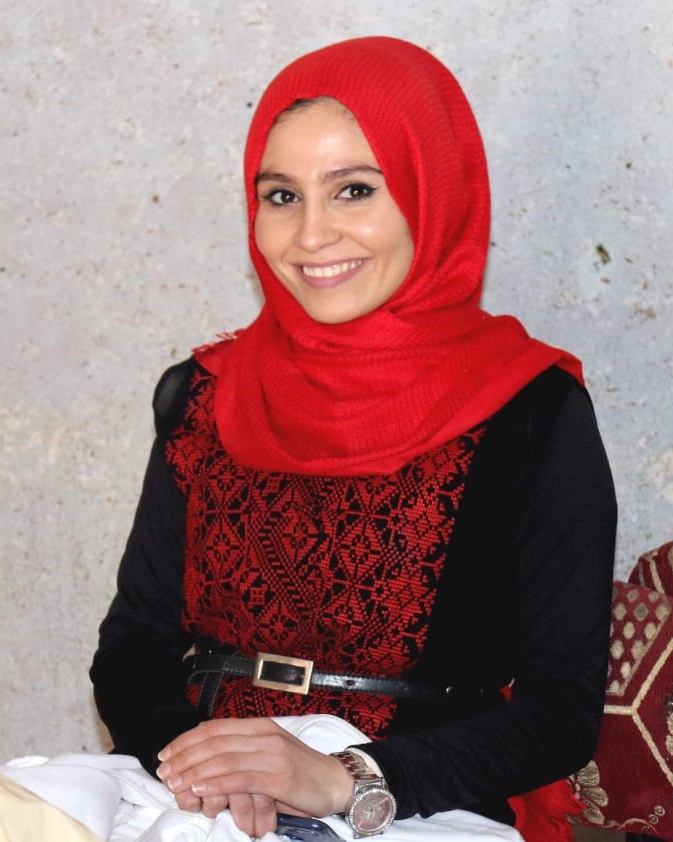 Ahed is a 26-year-old activist from Rafah, Gaza. An English Language and Literature graduate, she has worked on youth activism in Gaza for many years. She is a board member of the "For Palestine" Youth Panel, a volunteer at the Culture and Free Thought Association, and one of two Vice Presidents of Zimam's Youth Advisory Council.
"I joined Zimam Palestine a year ago, and I have participated in many activities, trainings, and events focused on culture and leadership. These experiences have directed my energies towards what I know will lead me to a better future."
Majdi was recruited into Zimam through several events, having showed real potential as a promising future leader. Majdi went on to win Qalqilia municipality elections and took a seat at the municipality council. From 2012-2016, Majdi achieved tremendous results in improving water and electricity services for the citizens, as well as implementing education support programmes for students struggling with their final exams.
"I wish to see more local councils where youth are present. It is time that we had a voice."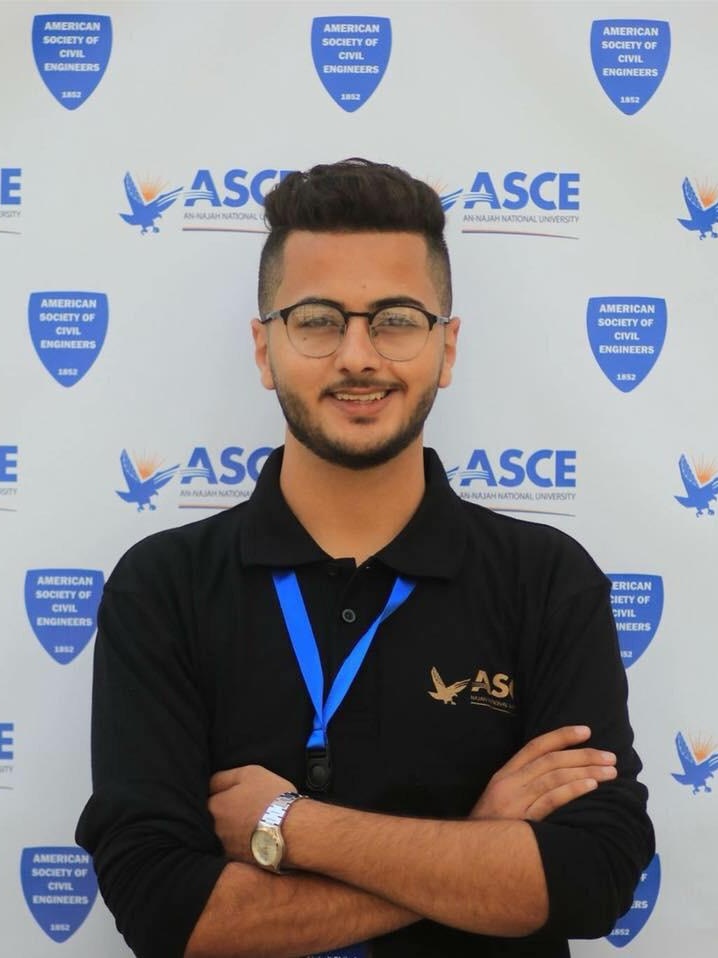 Ghali is an engineering student from Nablus, who has been volunteering and training with Zimam since 2016. Recently, Ghali joined Zimam's Leadership Incubator.
"Zimam is not just a youth foundation, it has also changed me and helped me to become a more ambitious person. A person who has a goal in life to build change and help in developing my society."
Mohammad is a 19-year-old student from Nablus, studying English literature. He has been a volunteer at Nablus Cultural Centre Hamdi Manko since 2015, and is now Chairman of the Volunteer Council, coordinating influential programs. Mohammad joined Zimam almost a year ago, and has since been heavily involved in many of Zimam's events and initiatives. He likes preparing young leaders and the training courses on debating.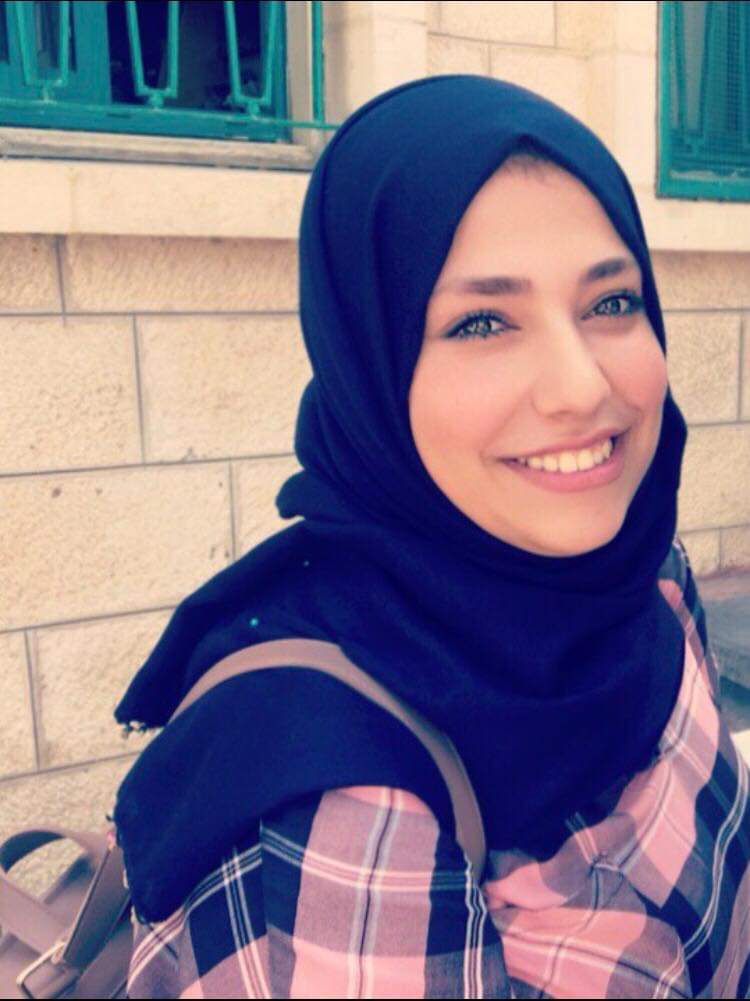 Ranan is a 20 year-old English Language and Literature top student at An-Najah National University. She is the kind of person who loves volunteering and working with NGOs, and she joined Zimam in 2017. Since then, she has benefited from training on ice-breaking methods and communication, presentation and debating skills, and life-management coaching. This year, she participated in a two-day training program with the Palestinian Peace Coalition, discussing the important role of youth in creating change for Palestine.
"Discussing the problems in my life and getting consultation has made me better at dealing with them. Zimam makes me feel like I can overcome anything."
Nada, 21, is in her final year at an-Najah University. Since her first year of college, she has been active on campus, including serving as the Vice President at the Institute of Industrial and Systems Engineers. She is now the Chair of the IEEE's Industrial Applications Society, part of the University's Model United Nations society, and a volunteer with the Tomorrow's Youth organization, as well as being a proud member of and trainee at Zimam.
"I always derive great joy from experiencing and exploring new things. I went to study in the U.S.A. for a school year in the YES program. While I enjoyed the U.S.'s community, I also like to give back to mine. I partake in a lot of community service."
George, 28 years old, is a Palestinian activist born and raised in Ramallah in a Christian family. George went to a Catholic school in Ramallah and graduated with an accounting degree from the University of Birzeit. George volunteered for a number of organizations in Palestine, including OneVoice Movement and Zimam Palestine. He attended several workshops and seminars focusing on conflict resolution and peace building and finished Zimam's youth leadership program to become an alumni and later a member of the Youth Council. George has attended several speaking tours in the US, Finland, UK and several other countries, to speak about the Palestinian-Israeli conflict and share his personal story and narrative as a Palestinian peace activist. George was elected by his fellow activists to sit on the Zimam Youth Advisory Council.
Tala is a 21-year-old student of laboratory medicine at Al-Najah University. She has participated in all kinds of voluntary work helping women, children and orphans, and she runs a training workshop for community organization campaigns. She has worked with a Swedish organization that specializes in cultural exchange between Palestine and Sweden, and she has been involved in awareness campaigns around drug risk and how to deal with this problem through the family protection center for drug abuse. Other previous volunteering that Tala has done includes visiting a cancer patient to give support with Al-Amal organization, participating in a workshop for teenagers and adults on how they can become leaders, running a summer camp and educating about some of the problems of social media and how to deal with it. In addition, she has been involved in municipality recycling projects. Tala was elected by her fellow activists to sit on the Zimam Youth Advisory Council.
Nada is a 23-year-old activist from Nablus city, who studied mechanical engineering at Al-Najah National University in Nablus. She started volunteering with many organizations and NGOs in Palestine at a very young age. When she was in the university as a student, she was very active and popular among Palestinian youth because of her position as the representative of female students and members of the university's student council. She joined Zimam when she was a third-year student, and Zimam supported and provided her with many leadership skills through the programs that she attended. She participated in many creative initiatives – the most prominent being Zimam's Jerusalemite banner that took place in Nablus, and the planting of 400 trees on international tree day. She also participated in the "I'm a Palestinian" document, supporting civil peace. Nada was elected by her fellow activists to sit on the Zimam Youth Advisory Council.
"Zimam helped me raise my voice."
Noor is a 27-year-old activist from Nablus. Ever since he was a child, he always attended events and activities in Nablus with his family - that's what made voluntary work a priority for him and created the will to make a change in his community from a young age. He studied P.E. at Al-Najah National University in Nablus and he was elected by Fatah Members as the representative of his faculty in the university's student council. Noor's activism in the university was just not enough for him to gain all the skills he needs, and that's why he started participating with many different organizations and initiatives in Palestine. He managed to balance his time as a professional athlete, a personal trainer, a volunteer and an employee in some NGOs in his city. He joined Zimam when it first started, and participated in almost every single activity or initiative that Zimam held. Noor also prepared some workshops for Zimam in Nablus. He was elected by Zimam's activists to be one of the members of Zimam's Youth Advisory Council in 2019.
"What makes Zimam special is that it really see us as upcoming leaders in our communities and it's connected to Gaza as well, which means that it helps to reduce the division and the gap between Gaza and the West Bank."
Yasmin is a 21-year-old law student from East Jerusalem, in her graduation year at Birzeit University. Since December 2017 Yasmine has been a volunteer at Zimam, where she is a member of the Youth Advisory Council and participated in the Young Leaders Training. She is also a member of the Price Media Law Moot Court team at Birzeit University, a member of Jerusalem's families forum, a member at Popcorn Initiative in Birzeit University, and a volunteer and peer educator at the Palestinian Family Planning and Protection Association (PFPPA) in Jerusalem for more than three years. After becoming a volunteer and a peer educator, Yasmin progressed in voluntary work in the fields of Sexual Reproductive Health & Rights (SRH&R), gender-based violence, and adolescent health and wellbeing. In addition, she participated in many local and international youth workshops and conferences.
Maha is a Zimam activist from Ramallah, currently in her fourth year at university. Last year, she took charge of her own project as a volunteer at Zimam.
"I strive to achieve my goal of empowering the role of young people in society and proving that we have sufficient responsibility and leadership."
Fadi, 22 years old, is a Palestinian activist born and raised in Bethlehem. He studied nursing at Ramallah's Modern University College. He has volunteered for a number of organizations in Palestine, including Zimam Palestine. Fadi was elected by his fellow activists to sit on the Zimam Youth Advisory Council.
Hadi is a 22-year-old from Ramallah who seeks to help Palestinian youth become leaders within Palestinian society. He has represented the political arena locally and internationally, and he is one of the prominent young leaders in the society. Active among the youth in Palestine, and especially inside Birzeit University, Hadi represented the Fatah movement in the student council and the Ramallah governorate. Hadi participated in representing Palestine politically in the Kingdom of Morocco and he hopes to be able to gain more confidence, knowledge and experience through international work. He joined Zimam in 2018, and he hopes next year to pursue a master's degree in America, Europe or Africa in the subject of democracy and political diplomacy. Hadi was elected by his fellow activists to sit on the Zimam Youth Advisory Council.
Muamen is a 20-year-old student in his fourth year studying Political Science and International Relations. In 2016, he received his high school certificate and IELTS certificate. He has been an employee in the Palestinian Olympic Committee since 2017 in the circle of international relations and the official department of foreign delegations, in which he follows up with embassies and consulates. Muamen has been Secretary General of the Palestinian Federation of Boxing, and represented Palestine at the Youth Sports Conference in Sakhalin-Russia, the conference of Jerusalem, as well as the OIC Youth Capital in Turkey.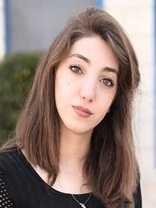 Nour is a 34-year-old Palestinian mother of four kids. She was born in Kuwait and raised in Der-Salah, and she is now a field coordinator at Zimam in Bethlehem. Nour worked in several projects and was Coordinator of the health project Baldnia in the Nebras Youth Generations Association with the support of Dar Al Kalma for Community Health - Deyar and Bethlehem University. She was also a Coordinator of the Bethlehem Governorate project for the YMCA Youth Initiative in the West Bank and the Gaza Strip, supported by the British CUDA Foundation for a period of three years (2004-2007). Nour was elected by her fellow activists to sit on the Zimam Youth Advisory Council.
Mahmoud, 29 years old, is from Gaza and studied Business Administration at Al-Azhar University. He acquired many skills during his work as a fundraiser at Yaboos Cherty Society such as writing project proposals, communicating with funders, preparing strategic plans, evaluating and following up projects, and developing administrative guides. He also received training in the field of management, and now Mahmoud is a Certified Project Coordinator (CPE). Mahmoud was elected by his fellow activists to sit on the Zimam Youth Advisory Council.
Born in 1994, Hiba completed her primary and secondary education at the Latin Patriarchate School (Zababdeh, Palestine). Thereafter, she completed a bachelor's degree in English Literature and Translation from the Arab American University (Jenin, Palestine). Nowadays she is working on her master's degree in Intercultural Literature and Communication. Hiba currently works at 'Young Life', an international youth empowerment organization, as an area director and field officer. Her dedication, passion, leadership and compassion are felt throughout her organization and beyond. She founded 'Eve's Society' in Zababdeh as a hub for women's empowerment and life-long learning, and she volunteers at various non-governmental and community-based organizations that promote gender equality, democracy, freedom of speech and managed-conflicts within society. She actively promotes these values through example, commitment and hard work. Hiba was elected by her fellow activists to sit on the Zimam Youth Advisory Council.